Where will the Trump administration go to war next?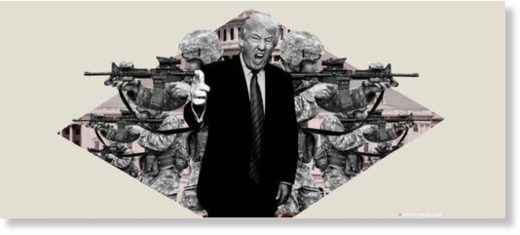 Ever since Mr. MAGA made it to the White House, I have been awed by the level of sheer stupidity and, frankly, the immorality of this administration. Obama was almost as incompetent and evil, but Trump truly brought about a qualitative change in what we could loosely refer to as the "average White House IQ." The best thing I can honestly say about Trump is that stupid can be good. Alas, it can also be extremely dangerous, and that is what is happening now. Just check out these recent headlines: Trump signs declaration recognizing Israel's sovereignty over disputed Golan HeightsMoscow believes Western sabotage caused Venezuelan blackoutExplosions in Venezuela confirmed as a terrorist sabotageUS designates Iran's Revolutionary Guards as terrorist organization – TrumpPompeo to Turkey: Military Action in Syria Will Have 'Devastating' ConsequencesI have to admit that this last one is my favorite, really! How cool is that? The US threatens a NATO member state with war (that is what…
Source: Where will the Trump administration go to war next?