US navy hospital ship stokes tensions by giving Venezuelan refugees free care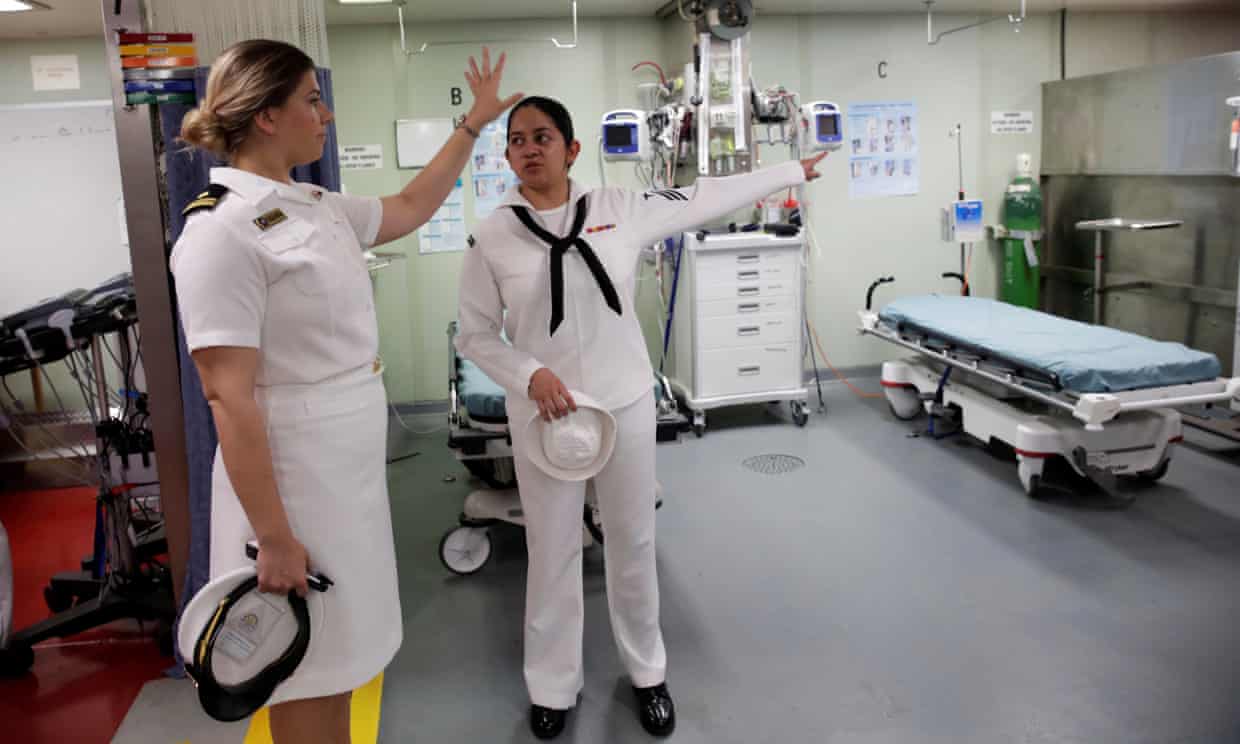 A US navy hospital ship moored off Colombia has started giving free medical care to Venezuelan refugees, in a move likely to rile officials in Caracas who deny the existence of a humanitarian crisis in their own country – and have long been suspicious of the close relationship between Colombia and the US.
As well as treating Colombians, US medical teams aboard the USNS Comfort will attend to Venezuelan refugees, particularly at the ship's next stop in Riohacha, a city near the border between the two countries.
Some 3 million Venezuelans have fled political turmoil and economic hardship at home, including 1 million who have taken shelter in Colombia, which has struggled to deal with the exodus.
Source: US navy hospital ship stokes tensions by giving Venezuelan refugees free care