Three women killed in California cliff collapse were from same family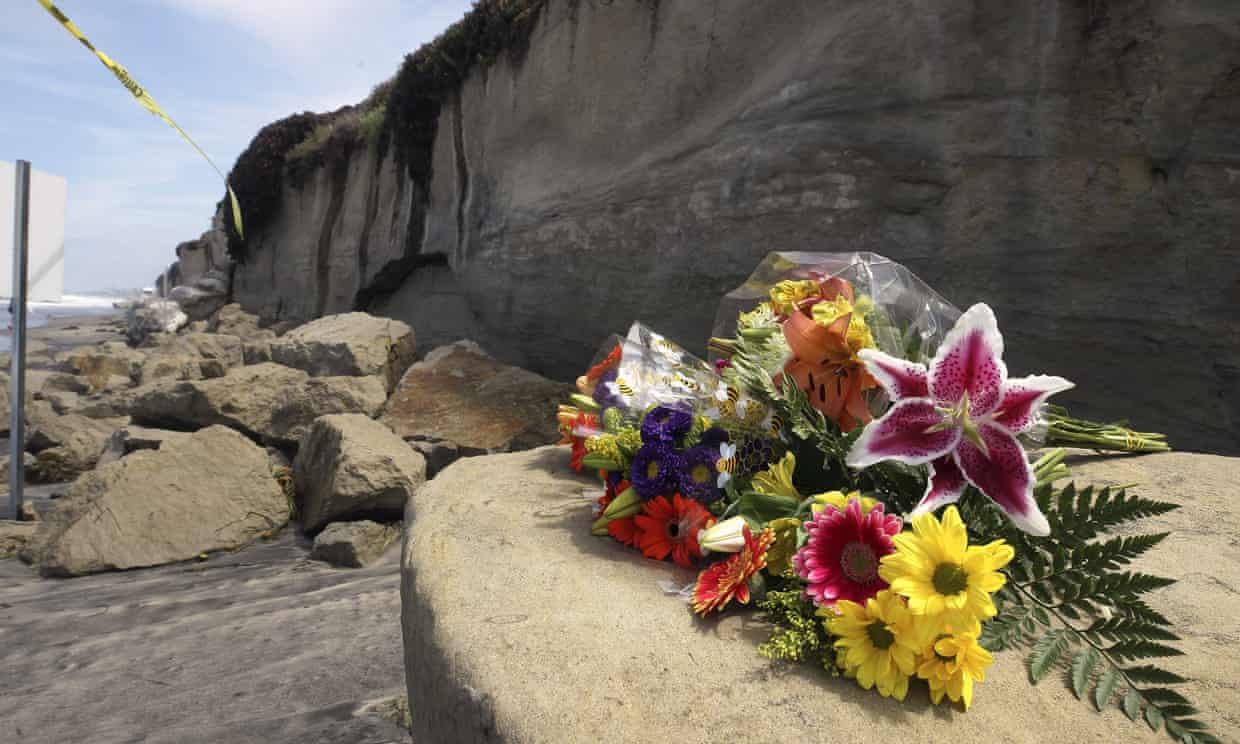 Three women killed when a sea cliff collapsed in southern California were members of a family who had gathered to celebrate one of them having survived breast cancer, authorities and relatives said on Saturday.
Anne Clave, 35, and her mother, Julie Davis, 65, died after tons of sandstone were unleashed on Friday at Grandview beach north of San Diego, the county medical examiner said. A family email obtained by KNSD-TV identified the third victim as Elizabeth Cox, Clave's aunt.
The victims were part of a family gathering celebrating Cox surviving breast cancer, the email said.
Cox died instantly at the scene, the email said. Her age was not given.
Source: Three women killed in California cliff collapse were from same family