Tag Archives:
poisoning
'Questions need answering': Academics pull apart UK's Skripal poisoning claims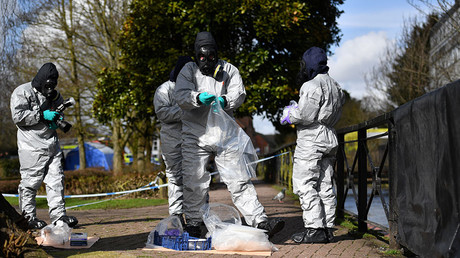 In response to the attack on Sergei and Yulia Skripal, the Working Group on Syria, Propaganda and Media – made up of British academics specializing in subjects from Russian studies to medical science – concluded that "substantive questions raised need answering, especially given the seriousness of the political situation in the Middle East and UK-Russian relations."
Among other things, the briefing suggests that:

It is not seriously disputed nerve agent A-234 can be produced in any advanced lab.
The failure of the assassination attempt suggests the perpetrators lacked competence of state-directed assassins.
No other attempted assassinations of defectors from Russian intelligence services have been recorded.
Source: 'Questions need answering': Academics pull apart UK's Skripal poisoning claims