Tag Archives:
pharmaceutical
Doctor shared kid patients' data with pharmaceutical company to push costly drug they didn't need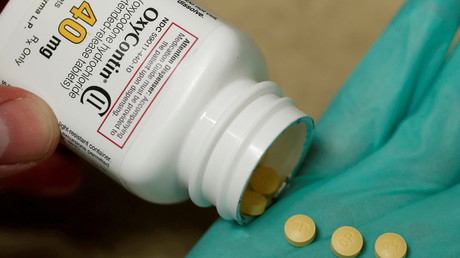 A pediatric cardiologist from Marietta, Georgia, has admitted illegally providing confidential patient data to US pharmaceutical company Aegerion. The information was to help the company mismarket a costly drug.

Dr. Eduardo Montana, 55, pleaded guilty in a Boston court hearing to disclosing 280 patients' "individually identifiable health information" to Aegerion. Last September, the company was fined over $35 million to resolve criminal charges linked to the mismarketing of its drug Juxtapid. Montana will be sentenced on June 4 and faces up to a year in prison, Reuters reports.
Aegerion conspired to surreptitiously gather patient data in order to determine (more…)
Death By Big Pharma: 5 Popular Pharmaceutical Drugs That Destroy Health
Since Western medicine tends to focus on the symptoms, rather than a cure, major red flags in certain drugs are becoming more obvious. There are five very popular and widely prescribed pharmaceuticals that will actually destroy your health more than they will help temporarily.
Rather than carefully identifying the root cause underneath and working to improve it in a holistic way (like changing environmental factors or diet) doctors are caught in a money web created by the pharmaceutical companies to generate revenue, and it's often at the cost of patient health.
The majority of prescription drugs for chronic conditions are associated with nutrient deficiencies and a number of side effects that become another (more…)