Russia teams up with France to deliver aid to Eastern Ghouta – Foreign Ministry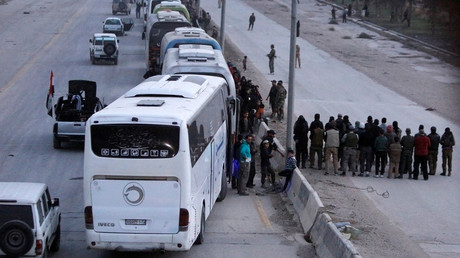 Russia and France will send a relief convoy to Syria's Eastern Ghouta, delivering first aid kits and medication to local hospitals, the Russian Foreign Ministry said. The distribution of aid will be supervised by Moscow.
The two countries will launch a humanitarian project for Syria to provide care and medicine for people in Eastern Ghouta "who are still in need of medical attention," the Russian Foreign Ministry said, citing a joint communique based on arrangements made by Russian President Vladimir Putin and his French counterpart Emmanuel Macron in May of this year.
It will be the first joint humanitarian operation in Syria between Russia and a Western country.
Source: Russia teams up with France to deliver aid to Eastern Ghouta – Foreign Ministry