The Pakistani Army accused India of shelling its outposts along the Line of Control (LoC) and said one of its soldiers died during the exchange of fire. New Delhi says its forces retaliated after Pakistani troops attacked first.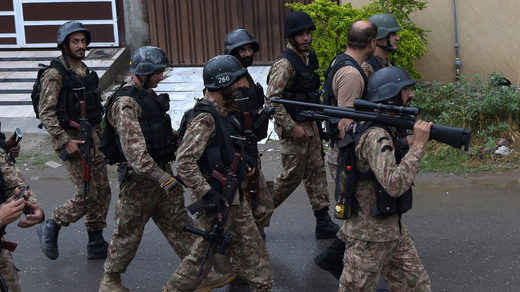 According to Islamabad, Indian troops struck its positions with rockets and mortar fire at several locations in the northern Khyber Pakhtunkhwa province and the Pakistani-controlled part of Kashmir on Saturday. The Pakistani Army said it responded to "unprovoked ceasefire violation" and retaliated, hitting Indian outposts and "causing casualties."
One Pakistani soldier was killed and four locals were injured, including two young girls, the army said.
more:
https://www.sott.net/article/417153-Pakistani-soldier-killed-by-unprovoked-cross-border-fire-from-India-Islamabad