Daniel Ek and Martin Lorentzon Cash Out $100MM+ In Spotify Shares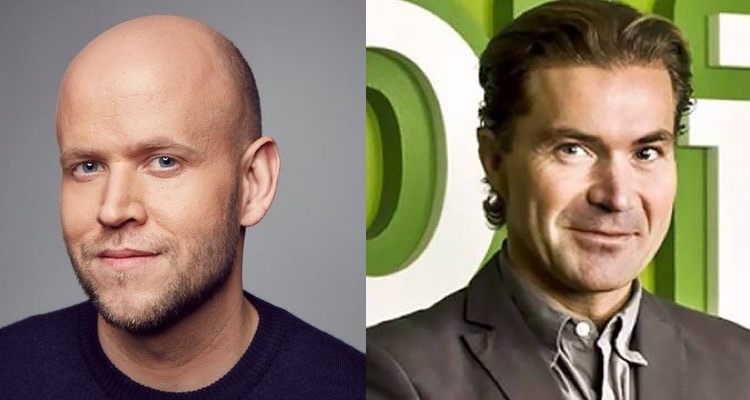 Last May, Sony cashed out 50% of its Spotify shares, earning a cool $760 million. Less than a week later, Warner Music Group revealed it had dumped 75% of its shares in the streaming music service, netting $400 million. Warner later sold all of its shares in August, earning slightly over $100 million more. Finally, Merlin cashed out 100% of its shares in Spotify, pledging to pass the sale through to its members.
They're not the only ones. According to a new report, Spotify founders Daniel Ek and Martin Lorentzon have sold significant shares in the company.
A Securities and Exchange Commission (SEC) filing obtained by Di Digital reveals Ek and Lorentzon have sold their shares for over kr 1 billion ($110 million) each in recent months. Daniel Ek, Spotify's CEO, received the most from the recent sales, reportedly earning kr 1.2 billion ($132 million).
Source: Daniel Ek and Martin Lorentzon Cash Out $100MM+ In Spotify Shares