Contesting America? China pumps reconstruction money into Middle East amid US trade war
Contesting America? China pumps reconstruction money into Middle East amid US trade war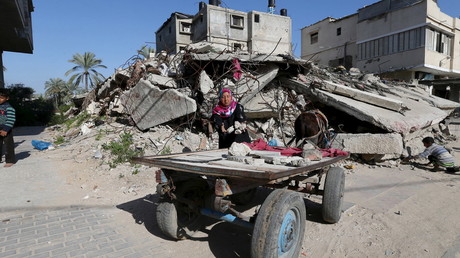 China has promised a massive package of loans and aid to Middle Eastern nations, while US influence in the region is seemingly fading. Analysts discussed with RT whether Beijing has more in its sights than just economic interests.
Xi, speaking at a meeting with Arab League nation representatives in Beijing, heralded an "oil and gas plus" plan to pour Chinese money into the Middle East. It will include $20bn in loans for projects in countries with reconstruction needs.
Apart from that, China will give $90 million in humanitarian and reconstruction aid to war-torn Syria, Yemen, Jordan, and Lebanon, and $15 million to Palestine.
Source: Contesting America? China pumps reconstruction money into Middle East amid US trade war
To avoid shadow banning and the resulting web censorship try DDG.



More News Headlines