Consumer prices to fall in Crimea with new bridge link to Russian mainland – Putin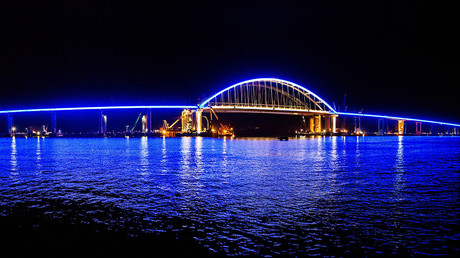 "Some prices are higher in Crimea than in the neighboring Krasnodar and Rostov regions," Putin said during his Q&A session on Thursday. The situation will change when the Crimean Bridge is opened for trucks, the president said.
Before the bridge was built, the only connections between Crimea and the other parts of Russia were through ferry services and air traffic. This inevitably led to a spike in consumer prices on the peninsula. The 19-kilometer Crimean Bridge, the longest in Europe, was opened in May.
Source: Consumer prices to fall in Crimea with new bridge link to Russian mainland – Putin