Alex Morgan heads USA past England into Women's World Cup final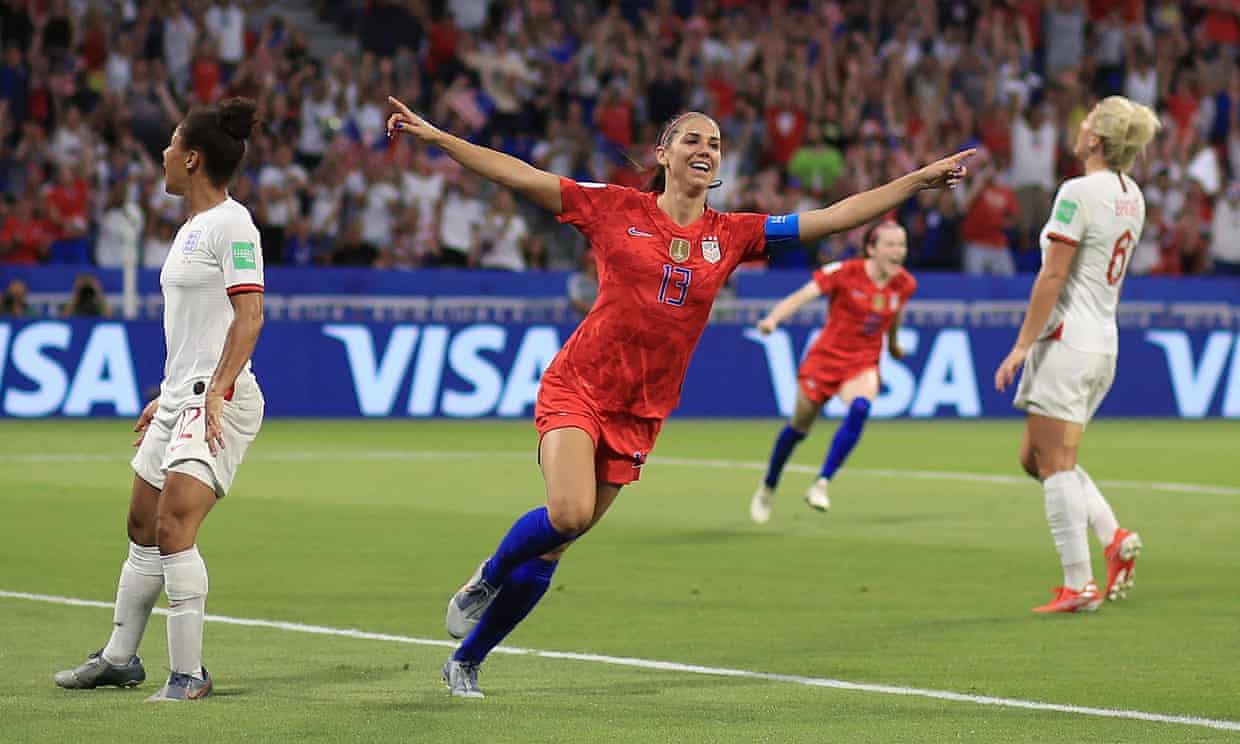 They have won new friends and influenced plenty of opinions during a transformative month in France but the Rhône was swelled by English tears as Phil Neville's Lionesses proved second best to the defending champions.
England head to Nice for Saturday's third-place playoff after yet more semi-final disappointment but with heads held high having played their part in a wonderful game featuring some particularly harsh luck. Foremost among it was the marginal offside which saw an Ellen White goal disallowed and, later, a penalty miss by Steph Houghton.
Granted, the USA were fitter, faster and more ruthless but, well before the end, Ellis had paid Neville the compliment of shifting to five at the back.
Source: Alex Morgan heads USA past England into Women's World Cup final